JustHillary.com, which launched in August 2005 and ended operations in June 2008, was the only independent news site that provided comprehensive and up-to-date reports about Hillary Clinton and her run for the White House. JustHillary.com was "All About Her.''
During its nearly three years, JustHillary.com won recognition from The New York Times, the Washington Post, ABC News, CNN, Politico.com, the CBS Evening News, the Chicago Tribune, France 2's "Un Jour, Un Destin" news magazine show, the Boston Herald, the Washington Times, the Drudge Report, Real Clear Politics, and numerous other publications, websites and blogs.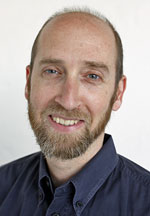 The site's "agenda" was straightforward: offering the latest news, analysis and commentary - all about Hillary. Favorable, critical and everything in between.

JustHillary.com was created and edited by Gregg Birnbaum, the political editor of The New York Post. Mr. Birnbaum reported extensively on Hillary's Senate campaign in 2000 before being named the Post's political editor in 2001.

JustHillary.com was run as a private venture by Mr. Birnbaum, who was solely responsible for its content.


This site uses current web development technology that older browsers do not support. If you are reading this, then you are probably using an older browser that is not up to current standards. In order to see this and many other sites properly, you should upgrade your browser today. Click here for Microsoft Internet Explorer or Netscape.